What is Porn Anonymous (PA)?
PA is an international 12-step fellowship for recovery from porn addiction through local and online meetings.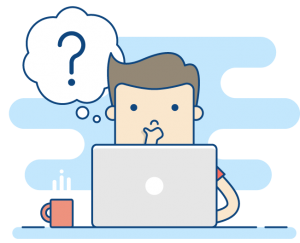 Frequently Asked Questions
Next
Testimonials
Previous
I was always scared of going to a meeting. I imagined I would meet all my closest friends there, which in reality is totally insane, though now I wish some of my closest friends would join. The feeling of warmth was so powerful I was almost drunk from it. It was a total cultural shock to be cared for in such a deep way. Everyone offered assistance but no one pried or tried shoving anything down my throat. I've been sober in the program now for over 5 months. Thank you so much!

Mike P.
For the first time, I feel like I have a real connection to life, without having to escape to porn.

Abe G.
Through the meetings and the 12-step work, I learned to identify my maladaptive coping mechanisms and replace them with healthy ones. Now, I have real friends who are there for me when I'm down or weak and feeling vulnerable to temptation. I have the comfort and confidence of knowing that as I long as I stay connected, the addiction will not have control over me.

Nate P.
The 12-step group helped me learn tools to overcome the obsession. Finally, I was learning to live and think differently. It's been a year since my first 12-step program meeting, and I really feel I have a plan that is working, and for the first time in my life I am experiencing a real inner peace.

Mark F.
The meetings have become the highlight of the day for me. - It's hard to describe why it is helping so much, but I feel as though a huge weight has been removed from me. This has been liberating.

Alan P.
The traditional AA approach saved my life. The message of AA to me was about surrendering to the facts about myself through the understanding that I am different than non-addicts, and accepting that I am not a BAD person getting GOOD, but rather a SICK person getting WELL.

Bruce D.
It's not only that the negative aspects of my life are starting to go away, but I see that positive things are starting to happen, too. I started to become aware of my negative feelings which compel me to act out. Through the tools of the program, I learned to deal with them instead of letting them fester. I am finally becoming the type of father and husband that I had always hoped to be.

Josh A.
It was in the 12-step groups that I finally gained some lasting sobriety from my addiction. I was taught valuable tools and coping mechanisms that allowed me to deal with the stresses in my life without turning to porn. And the meetings helped break the isolation that had allowed my addiction to thrive.

Bob Z.